Kashmir is the northernmost geographical region of the Indian subcontinent. Until the mid-19th century, the term "Kashmir" denoted only the Kashmir Valley between the Great Himalayas and the Pir Panjal Range. Today, the term encompasses a larger area that includes the Indian-administered territories of Jammu and Kashmir and Ladakh, the Pakistani-administered territories of Azad Kashmir and Gilgit-Baltistan, and Chinese-administered territories of Aksai Chin and the Trans-Karakoram Tract.
Exotic Kashmir
Arrival at Srinagar.
Welcome to the Srinagar, The Lake City. On arrival at Srinagar Airport, being your tour of Crown of Kashmir'. You will be transferred to Houseboat. After that Local sightseeing of Srinagar, Proceed on a city tour visiting the SHANKARACHARYA TEMPLE situated on the highest hill of Srinagar, the famous Mughal Gardens (Closed on Friday). Shankaracharya Temple Also known as Jyestheshwara Temple or Pas Pahar by Buddhist, is situated on the top of the shankaracharya hill of the sulaiman hill in the zaberwan mountain in srinagar. It is dedicated to Lord Shiva, the temple is on the summit of the same name at a height of 1000 ft above the plain and overlooks the city of Srinagar. The temple dates back to 200 BC, although the present structure probably dates back to the 9th century AD. It was visited by Adil Shankara. This is how the remple got the name Shankaracharya. There are 243 stairs to the temple. Also Visit Hari Parbat, Badamwari Garden, Museum in Rajbaugh. At the evening, Enjoy a boat ride. Admire the serene beauty of Kashmir while enjoying a 1-hour SHIKARA (an elongated little boat) ride on the sparkling Dal Lake. Return to the houseboat for an overnight stay.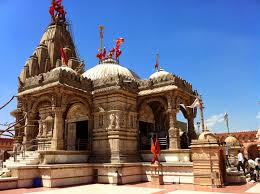 Srinagar - Gulmarg - Sonamarg (182 kms / 4½ hr drive approx)
In the morning after having breakfast drive to Gulmarg, the 'Meadow of flowers' a hill station, a popular skiing destination. The town is situated in Pir Panjal range in the western Himalayas. Gulmarg hosted the Britishers and Europeans and as such they created a European hill resort and named it Gulmarg. In Gulmarg you would be able to find European surroundings and 18-hole Golf Course. Gulmerg has been one of the favorite sport for film shooting and hundreds of successful movies have been shot here. Also you can visit Rani Temple, an old Saint Mary Church, a children park & a lake developed recently. Enjoy Gondola Cable Car Ride world's highest and the Asia's longest cable car (at your own cost). Enjoy photography, horse riding and shopping at this beautiful snow point. After Lunch drive to Sonamarg. O/n at Sonamarg.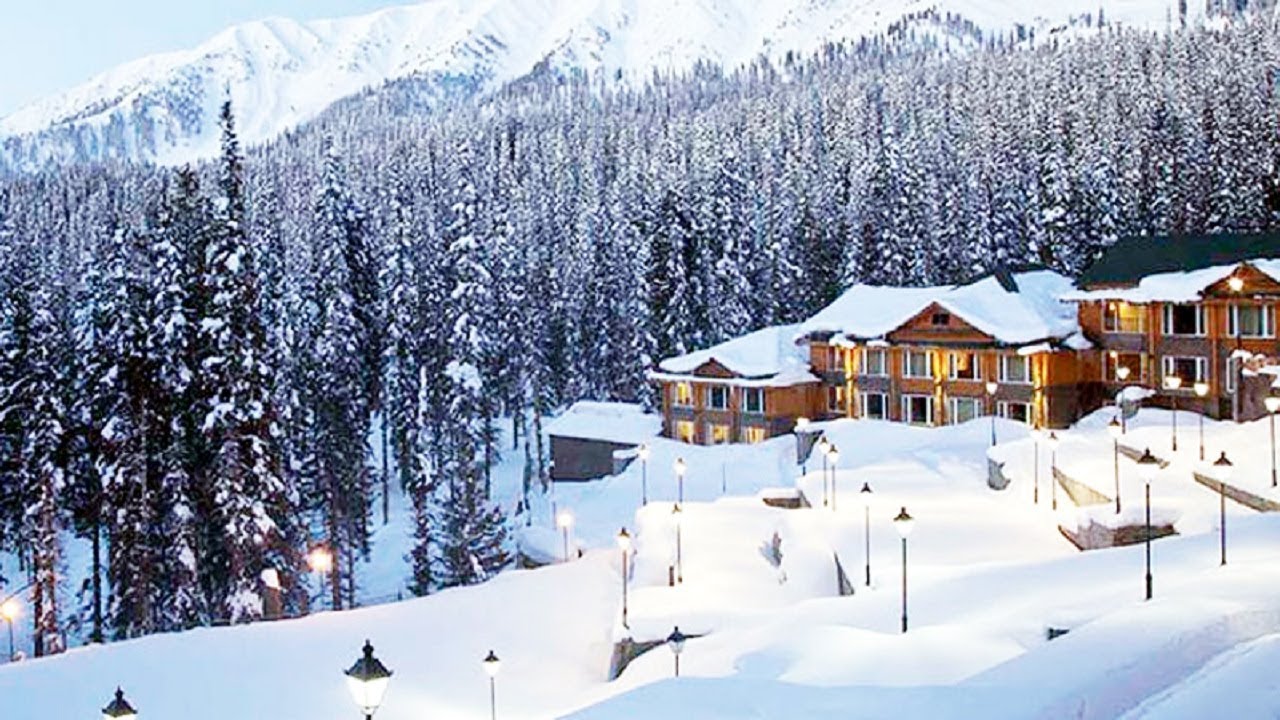 Sonmarg - Srinagar (90 kms /3 hrs drive approx)
Today you embark on a full day excursion to the picturesque 'Meadow of Gold' Sonamarg. Sonamerg an alpine valley is situated at the bank of Nallah Sindh, 87 km from North East Srinagar. In late April when Sonamerg is open for road transport, the visitors can have access to snow which is furnished all over like a white carpet. Sonamerg also known as 'Gateway of LADAKH'. Amarnathji Yatra Also start from Baltal, 12 km from Sonamerg. The fast flowing Sindh river makes it popular for trout and mahseer fishing in summer. Ponies can be hired for the trip up to Thajwas Glacier a major attractive during the summer months for some fun in snow and ice. After Lunch drive to Srinagar. En route visit Kheer Bhawani Temple & Manasbal Lake. Comfortable overnight stay in Srinagar.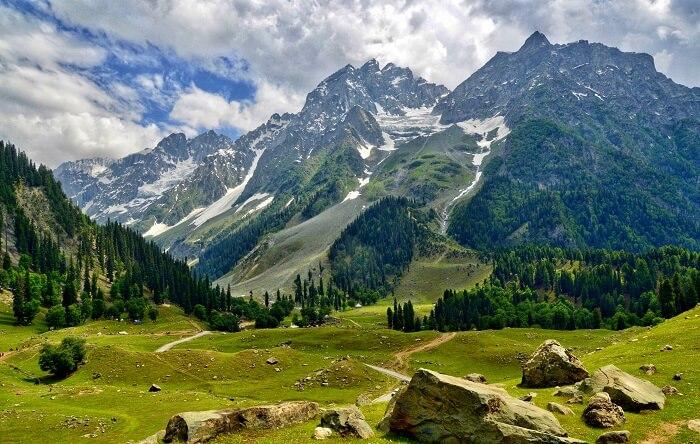 Srinagar – Yusmarg – Srinagar (47 kms /2 hrs drive approx)
After having breakfast, drive to Yusmarg. Yusmarg in Kashmiri means, The Meadow of Jesus. It is believed bt the natives that, Jesus came to Kashmir & stayed at Yusmarg for some time. It is an alpine valley covered with snow clad mountains & the meadow of Pine & Fir. It lies 13 km south of Charari Sharief a towm of Budgam dist. of Jammu & Kashmir. It is situated at the bank of Doodhganga river which is a tributary of Jhelum river. It is located in the Pir Panjal peaks, a sub range of Himalaya. The peaks are the Tatakooti peak for which the expedition lead from this hill station. It lies atan attitude of 2396 mtrs above sea leverl. A trek of 4 km leads to a small lake. Another 10 km trek leads to the frozen lake in Sang-e-Safed valley, which is mostly covered by ice even during the summer. Other tourist activities include horse riding, fishing, skiing during winter & photography. After that return to Srinagar. Night stay at hotel.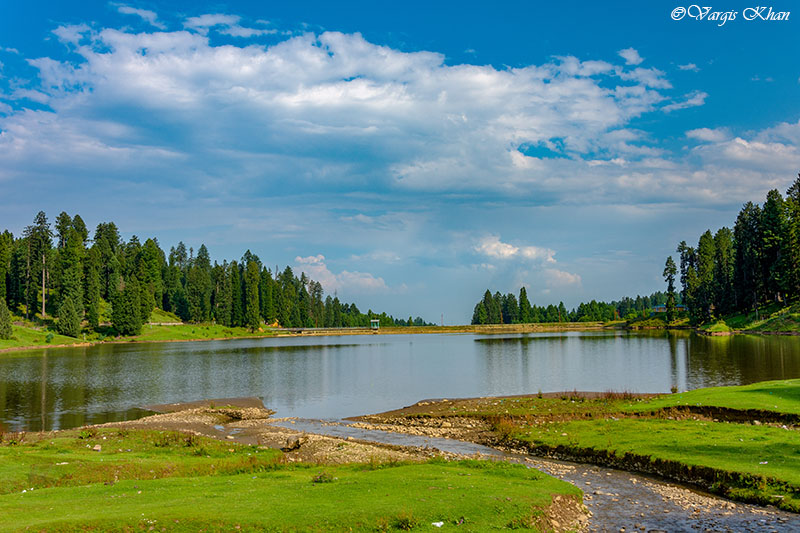 Srinagar - Pahalgam (97 kms /3½ hrs drive approx)
Early in the morning leave for Pahalgam the 'valley of shepherds' which is situated at the confluence of the streams flowing from river Lidder and Sheeshnag lake. On the way u can visit Zaffron fields, Bat Factory, Pandav Temple , Apple Garden. En route visit the Awantipura ruins, an 1100 year old temple dedicated to Lord Vishnu and built by King Awantivarman. On arrival into Pahalgam enjoy the surrounding beauty or walk to Baisaran, which is about 2 km from Pahalgam. A small village set in pine and fir forest is pleasing and offers good view. PLACES OF INTREST AT PAHALGAM Once in the Pahalgam one can trek the mountain lakes, pony ride or drive to, plain meadows as suggested here under. ARU: This village resort is connected by 11 km upstream from the Lidder River, motorable road from Pahalgam. It is a base camp for trekking to the Kolhoi glacier & Tarsar Lake. It is popular among the tourists for its peaceful environment & scenic beauty. BETAB VALLEY: Famous for film shootings is a plain scenic spot amidst pine trees 3 kms on Chandanwari ,Base Camp for Annual Amarnath Yatra road. The valley got its name from the Sunny Deol – Amrita Singh hit debut film. BAISARAN: Often dubbed at 'Mini Switzerland' because of its long dark meadows resembling the once in Switzerland. This popular picnic spot 4 kms from Pahalgam has meadows, pine trees with streams flowing through it. SHIKARGAH: A wild life reserve at a close distance. MAMAL TEMPLE: An 11th. Century temple on the right bank of Lidder has a Shivlinga with a spring rising from there. FRISLAN: Famous spot for trout fishing at a distance of 7 km Night halt at Hotel in Pahalgam.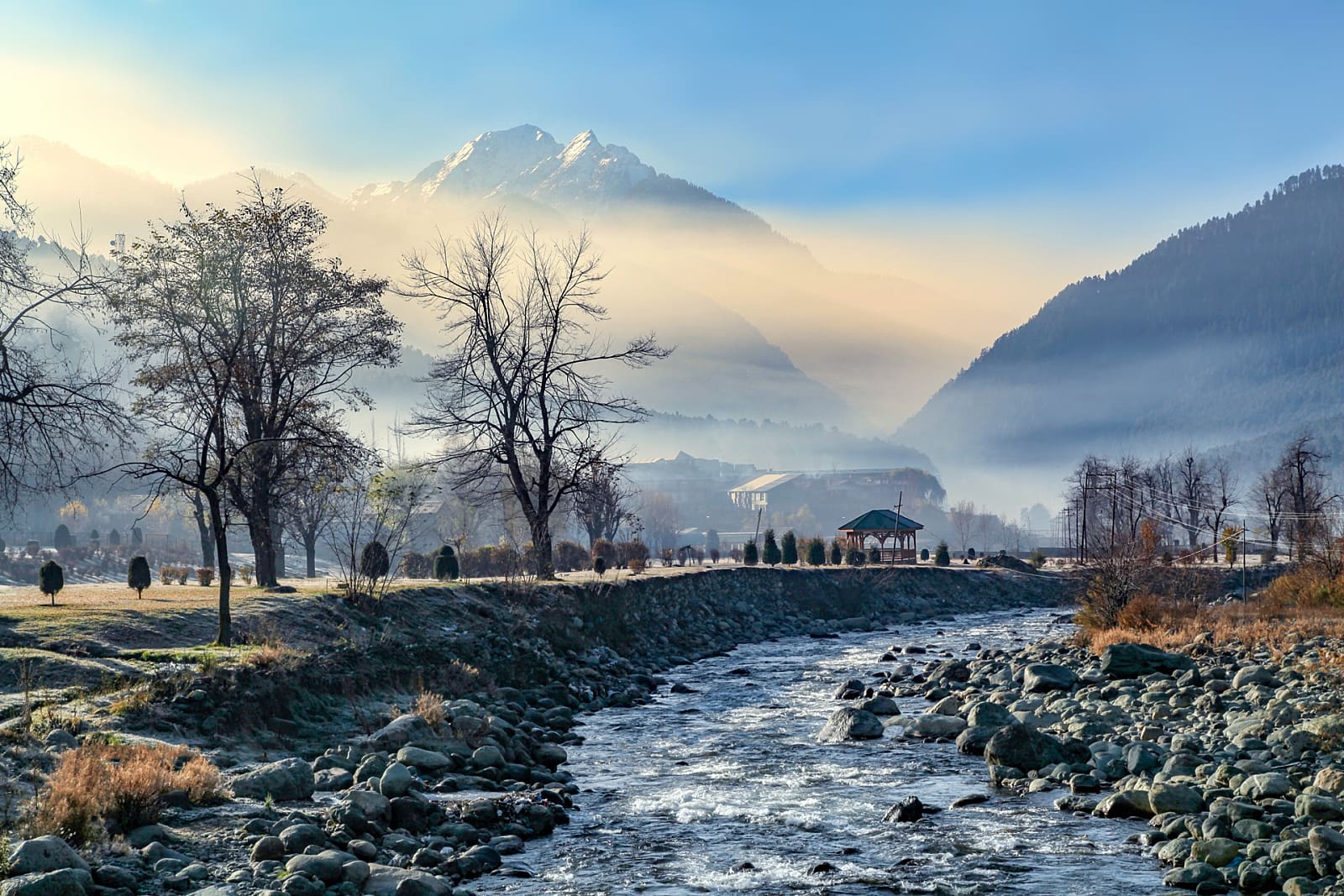 Pahalgam - Synthentop - Pahalgam
After having wonderful breakfast, drive to Synthen Top via visiting Mattan Sun Martand Temple, Achbal, Kokarnag, Dexum & last visit Synthen Top. After visiting this beautiful destinations drive back to Pahalgam. O/n stay at Pahalgam.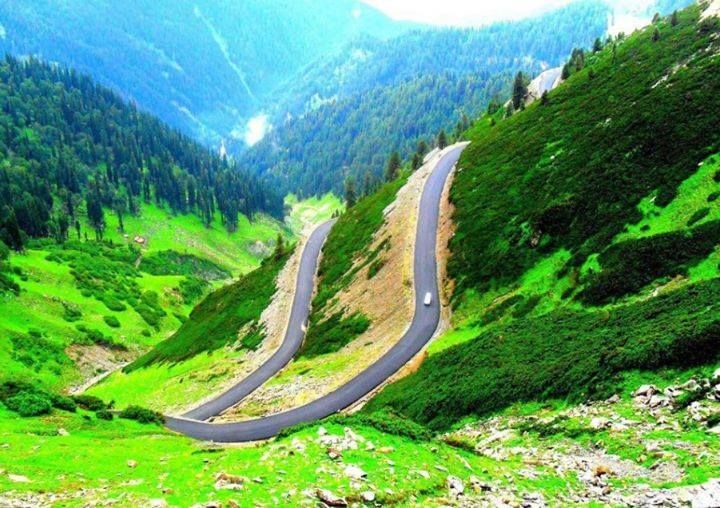 Pahalgam - Srinagar (97 kms/3 hrs drive approx)
After breakfast drive to Srinagar. Chashmashahi Garden :- Also called "The Royal Spring " is one of the mughal gardens around a spring by Ali Mardan, A governor of Mughal emperor Shah Jahan in 1632. The garden is located in Zabarwan Range near Raj Bhawan (Governor House) overlooking dal lake in srinagar Kashmir. Nishat Garden :- Located at the bank of Dal Lake with the Zaberwan Mauntaina as its backdrops. Nishat baugh is a garden of bliss that commands a magnificent view of the lake beneath the snow cap pir panjaal mountain range that stands far away to the west of the valley. The baugh was designed & build in 1633 by Asif Khan, elder brother of Noor Jahan. Shalimar Garden :- The Shalimar baugh is the celebrated royal garden of KASHMIR. The emperor Jahangir was so fascinated with the garden that he called it "One of the sights of KASHMIR" Shalimar baugh is located on the north east sideof dal lake approximately 15 kms away from the center of Srinagar. It was laid out by Jahangir as farah baksh (the delightful) in 1619, while he was founding the city of Srinagar. The baugh is considered the high point of mughal horticulture. It is now a public park. These gardens were Mughal Emperors concept of Paradise and today these are popular picnic spots. Also visit a handicraft shop where you can purchase local Hand Crafted items - Shawls, Jackets, Bed Covers, Blankets, Paper Mache, Carpets & much more. In the evening leisurely stroll alongside the Dal Lake exploring the local markets. O/n at hotel.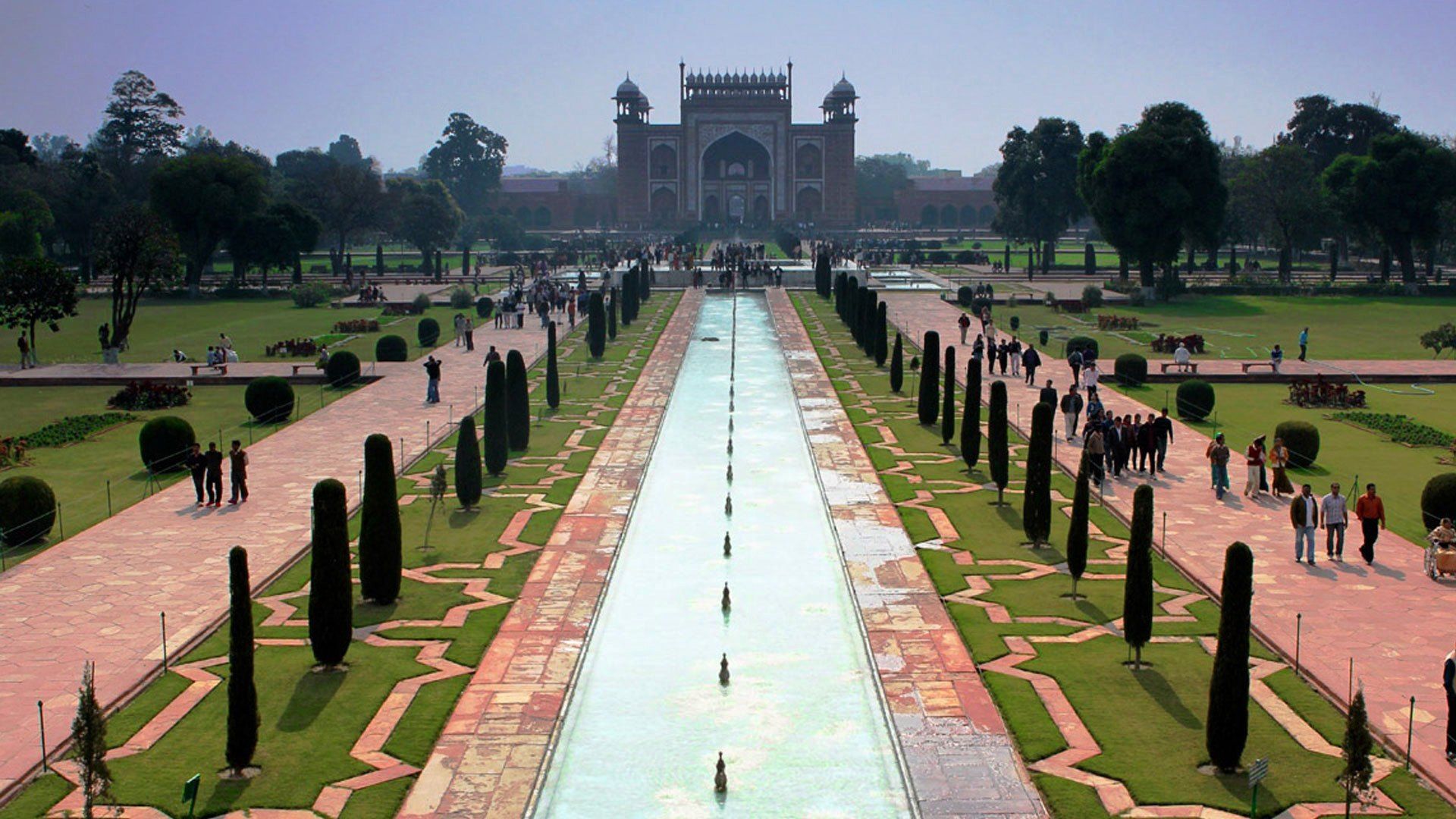 Srinagar Departure
After breakfast transfer to Srinagar Airport to board your flight with sweet memories of Beautiful KASHMIR.