Exploring the Gems of Sacramento: A Vibrant City with Endless Possibilities
Nestled in the heart of California, Sacramento is a city that often goes unnoticed among its more glamorous neighbours. However, this dynamic city offers a myriad of unique experiences and attractions that are well worth exploring. From its rich history to its thriving arts and culinary scene, Sacramento has something to captivate every visitor. In this blog post, we will delve into the top things to do in Sacramento, showcasing the hidden gems and highlighting the city's vibrant spirit.
1. Step Back in Time at Old Sacramento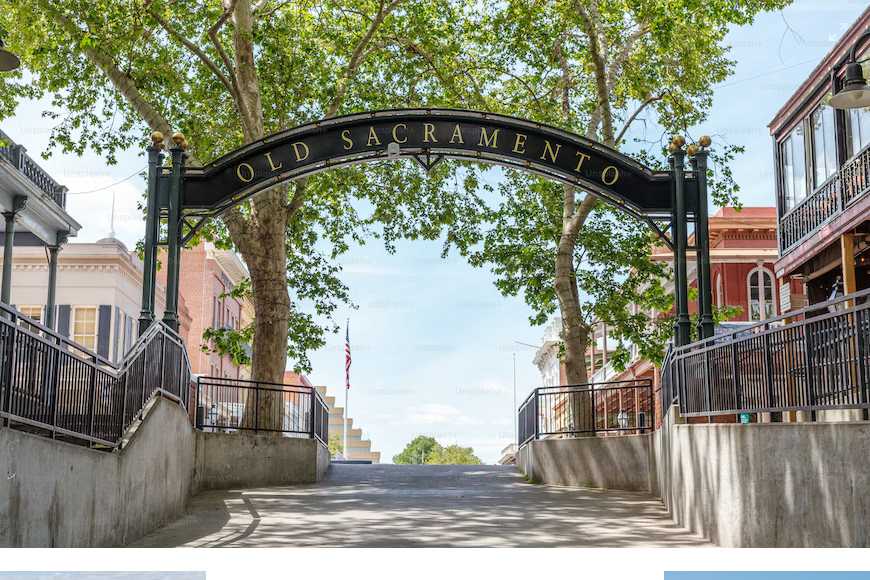 Every visit to Sacramento is complete with a trip to Old Sacramento, a historic district that takes you back to the Gold Rush era. Stroll along the wooden sidewalks, visit the captivating museums, and immerse yourself in the atmosphere of the 1800s. The California State Railroad Museum is a must-see, offering an impressive collection of restored locomotives and exhibits detailing the significance of railroads in shaping the state's history. For a unique experience, hop on the Sacramento River Train and enjoy a scenic ride along the river while savouring a delicious meal.
2. Immerse Yourself in Culture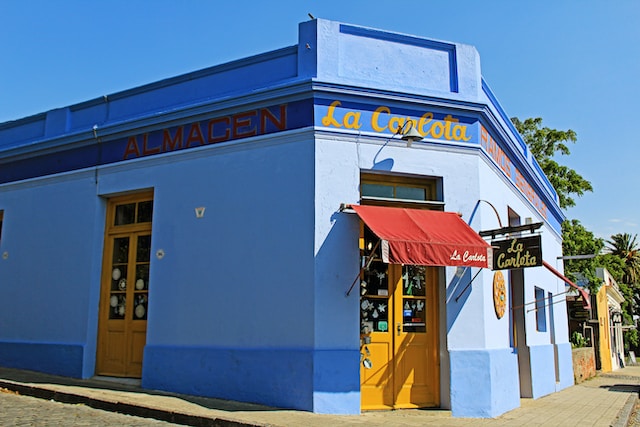 Sacramento boasts a vibrant arts and culture scene that rivals many larger cities. The Crocker Art Museum, the oldest art museum in the West, showcases an extensive collection of California art, European masterpieces, and rotating exhibitions. For theatre enthusiasts, the Sacramento Community Center Theater offers a diverse lineup of Broadway shows, musical performances, and local productions. Remember to explore the Midtown district, known for its eclectic mix of galleries, boutiques, and trendy restaurants. Every Second Saturday, the area comes alive with the famous art walk, featuring open galleries and street performers.
3. Discover the Great Outdoors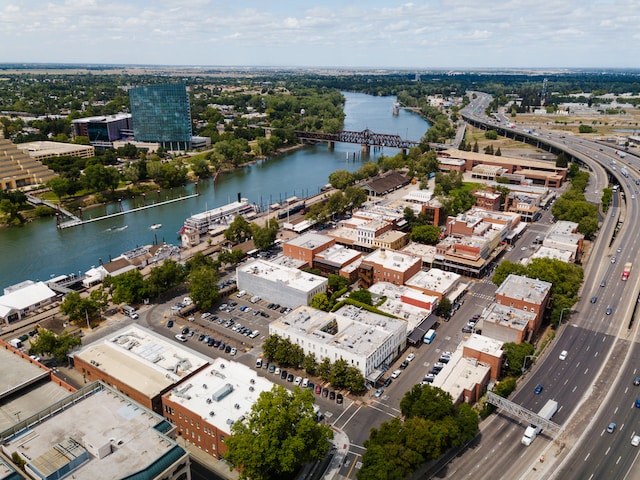 Sacramento's proximity to nature provides ample opportunities for outdoor enthusiasts. The American River Parkway offers over 30 miles of scenic trails, perfect for biking, hiking, or picnicking. Experience the serenity of the Effie Yeaw Nature Center, where you can observe wildlife, take guided nature walks, and learn about the local ecosystem. For a unique adventure, head to the Sacramento River and enjoy kayaking or paddleboarding while taking in breathtaking city skyline views. Additionally, the nearby Sierra Nevada Mountains provide fantastic skiing and snowboarding opportunities during the winter months.
4. Indulge in Culinary Delights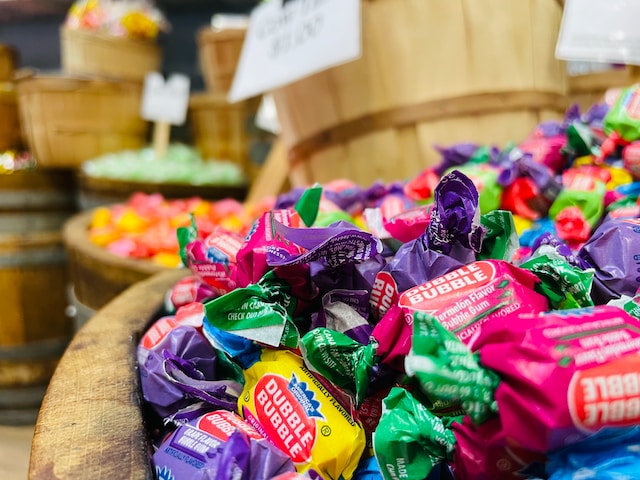 Sacramento's food scene has blossomed in recent years, earning it the reputation of America's Farm-to-Fork Capital. From trendy farm-to-table restaurants to ethnic eateries and bustling food markets, the city offers a diverse culinary landscape. Visit the historic Sacramento Public Market, where local vendors offer fresh produce, artisanal cheeses, and delectable treats. Explore the vibrant food truck scene, where you can sample a wide array of gourmet street food. Don't miss the annual Farm-to-Fork Festival, a celebration of the region's agricultural bounty featuring farm-fresh meals, cooking demonstrations, and live music.
5. Dive into Sacramento's Craft Beer Scene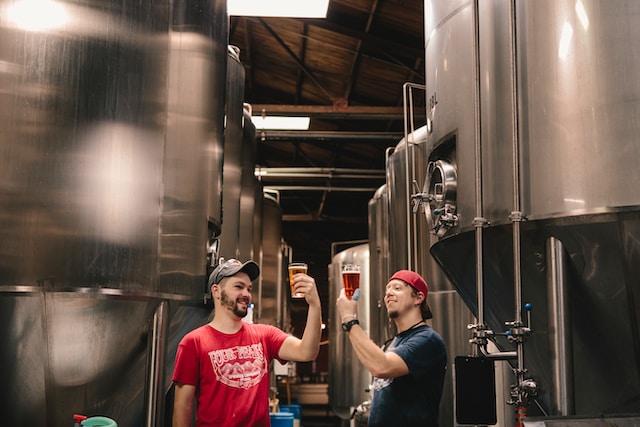 Sacramento has become a destination of choice for beer lovers with its thriving craft beer scene. The city has numerous breweries, each offering unique flavours and styles. Track 7 Brewing, New Helvetia Brewing Company, and Device Brewing Company are just a few local favourites where you can indulge in delicious craft brews. Take a brewery tour to learn about brewing and sample various beers directly from the source. If you prefer a more immersive experience, consider joining a beer-tasting event or a beer-pairing dinner, where local chefs expertly match culinary delights with perfectly crafted beers.
6. Explore the State Capitol
As the capital of California, Sacramento is adorned with a magnificent State Capitol building worth exploring. Take a guided tour to learn about the state's governance, history, and architecture. Admire the beautiful neoclassical design of the Capitol building and stroll through the surrounding Capitol Park, which boasts picturesque gardens and monuments. Visit the California State Capitol Museum inside the building to gain further insight into the state's political history through interactive exhibits and displays. Don't forget to snap a photo with the iconic Capitol dome as a backdrop—an essential keepsake from your Sacramento visit.
7. Enjoy Waterfront Activities
Sacramento's location at the confluence of the Sacramento and American Rivers provides numerous opportunities for waterfront activities. Take a leisurely cruise along the river on the Sacramento River Cruise, or rent a kayak or paddleboard for a more active experience. Explore the lively waterfront district, where you'll find restaurants, bars, and live entertainment options. The charming Delta King, a historic riverboat turned hotel and restaurant, offers a unique dining experience and stunning river views. Take a stroll or bike ride along the riverfront trails and soak in the scenic beauty of the waterways, bridges, and lush greenery.
8. Experience the Thriving Music Scene
Sacramento has a pulsating music scene that caters to a variety of tastes. Catch a live performance at the iconic Ace of Spades, a renowned music venue that hosts local and international artists across genres. Explore the intimate settings of Harlow's, a popular spot for live music ranging from jazz and blues to rock and hip-hop. The Torch Club is another must-visit, known for its lively atmosphere and outstanding blues acts. During the summer, attend one of the many outdoor concerts and music festivals, such as the Concerts in the Park series or the Sacramento Music Festival. From underground gems to mainstream acts, Sacramento offers diverse musical experiences that will leave you tapping your feet and humming along.
9. Discover the California State Museum
Delve into California's rich history, culture, and natural wonders at the California State Museum. Explore exhibits that showcase the state's diverse ecosystems, wildlife, and geological formations. Learn about the indigenous peoples who called California home and the impact of Spanish colonization. Marvel at the replicas of mammoths and sabre-toothed cats in the palaeontology section. Discover the vibrant contributions of different cultures through exhibits on California's immigration history. The museum also hosts temporary exhibitions that delve into various aspects of the state's past and present. With interactive displays, immersive exhibits, and engaging educational programs, the California State Museum offers a fascinating journey through the Golden State's heritage.
10. Shop at Unique Boutiques and Farmer's Markets
Sacramento is a haven for shoppers seeking something special. Explore the diverse neighbourhoods, such as Midtown and East Sacramento, known for their boutique shops offering unique clothing, accessories, and gifts. Browse through curated collections at places like Display: California, which showcases the work of local artisans, or Scout Living, an eclectic vintage store. For a taste of the local produce and handmade goods, visit one of Sacramento's farmer's markets, such as the vibrant Sunday Farmers Market under the freeway. Here, you can shop for fresh fruits and vegetables, artisanal cheeses, baked goods, and more. Engage with local farmers and makers, and immerse yourself in the vibrant community spirit that thrives at these markets.
To summarize
With its historical charm, cultural vibrancy, and outdoor adventures, Sacramento offers visitors a delightful array of experiences. Whether you're a history buff, an art enthusiast, an outdoor adventurer, or a foodie, this dynamic city has something to ignite your passions. So, the next time you plan a trip to California, consider venturing off the beaten path and immersing yourself in the hidden gems of Sacramento. You'll discover a city that will surprise and enchant you, leaving you with cherished memories and a desire to return.
With its eclectic blend of history, culture, outdoor adventures, culinary delights, craft beer, and waterfront activities, Sacramento holds many surprises for its visitors. Whether you're interested in exploring its rich heritage, immersing yourself in the arts, connecting with nature, savouring farm-fresh cuisine, indulging in craft beer, or enjoying the vibrant waterfront, Sacramento has it all. So, pack your bags and embark on an unforgettable journey to this hidden gem of a city. Sacramento awaits, ready to charm you with its warmth, diversity, and endless possibilities for exploration and enjoyment.
Often overshadowed by its more famous Californian counterparts, Sacramento offers a wealth of experiences for visitors seeking a unique and vibrant destination. From its historical landmarks and thriving arts scene to outdoor adventures, culinary delights, live music, museums, and one-of-a-kind shopping experiences, this city has something for everyone. Embrace the hidden gems and the warm hospitality that permeates the city, and you'll discover that Sacramento is a treasure trove waiting to be explored. So, embark on your Sacramento adventure and immerse yourself in the dynamic culture and diverse offerings that make this city an enchanting and memorable destination.